Monday, 22 August 2016 - Reviewed by Martin Hudecek
EPISODE 1 - THE RED WOMAN
EPISODE 2 - HOME
STARRING: Peter Dinklage, Nikolaj Coster-Waldau,
Lena Headey, Emilia Clarke, Kit Harington, Liam Cunningham, Carice van Houten, Natalie Dormer Alfie Allen, Sophie Turner, Maisie Williams, Isaac Hempstead-Wright, Iwan Rheon + Iain Glen
WITH: Conleth Hill, Gwendoline Christie, Jonathan Pryce,
Michiel Huisman, Michael McElhatton, Nathalie Emmanuel, Kristofer Hivju, Alex Siddig, Tom Wlaschiha
Guest Starring: Max von Sydow as 'The Three-eyed Raven'

Showrunners + Producers: David Benioff + D.B. Weiss

HBO/ Sky Atlantic 2016
*NB - Significant Spoilers feature for these episodes, and some of the preceding series. There also is comparison made with the original book series *
Game Of Thrones at this point in its history has become a true global phenomenon. Many millions of viewers, young and old, male and female, have been drawn into the political conspiracies and battle royales of the fictional lands of Westeros and Essos.
Come this new Sixth Season, much of the source material of 'A Song Of Fire And Ice' has been used up, or even bypassed. However such is the skill of 'D+D' - as the showrunners can be most succinctly referred to - and their close communication with George RR Martin as he writes his latest volume ('The Winds Of Winter') that there is the facility to still use up certain storylines by reworking the plot threads, with a bit of tender loving care.
Season FIve was at least to my eyes and ears, the weakest season of the bunch thus far. It had some great set pieces, but could at times drag, and the dialogue and character interplay was variable. Much of the new region of Dorne was host to borderline-amateurish efforts. A good number of the best characters are now written out including Tywin, Ygritte, Robb, Cat, Shae and Stannis. Even the more despicable ones could be missed every now and then such as Joffrey, Viserys, Pyat Pree, Craster and - despite his many fans who attest to his 'anti-hero' qualities - the Hound. Regretfully, there were not enough good replacements to cover the loss in dramatic potential
There was, however, a massive season cliffhanger involving Jon Snow. The most identifiable hero figure of the saga was last seen bleeding out from a number of deep stab wounds on the (appropriately enough) snow-covered ground of Castle Black. But, in our internet and social media age it was impossible to hide that Kit Harrington still was involved in the show in some way. Speculation was frenzied over just how delayed his resurrection would be, if such a miracle was indeed planned by the writers. And with no source material from Martin to confirm or deny Jon's fate, many millions again returned with bated breath. The hordes of fans now have access not just through conventional TV premiers on Sky Atlantic, HBO, and many foreign networks, but now additionally an online HBO streaming channel.
For this first review of the show to materialise onsite in 2016 I will divide the map by sections, and comment on both the progress in storyline, and how things are holding up in terms of program quality.
DANY/ DOTHRAKI:
Our favourite Mother of Dragons Dany was unceremoniously whisked away by her strongest 'son' Drogon, leading her to be left vulnerable in the Dothraki sea. Now she must endure a journey back to Vaes Dothrak escorted by a notably large khalasar. Indicative of Season Five's problems lingering, there is some rather cringe-worthy dialogue from the riders that escort her, accompanied by subtitles for the viewers that don't speak their language. All the same, after such a long spell without any Dothraki in her inner circle, this does make us reflect on just how far Dany has progressed in five quick seasons. It also is fun to be reminded that she can pretend to not understand a given language, even if her captors don't realise. But other problems arise in that there is a rather unimpressive 'replacement' for Khal Drogo. I do not mean any particular knock against new cast member Joe Naufahu, (who once played professional rugby before trying out acting), but he is neither that funny in unpleasant way or threatening as some of the best secondary antagonists in the show. Dany also more than holds own with him, even if rather dishevelled from the long march she had had.
Meanwhile Jorah and Daario are on their beloved Queen's trail, and rather predictably find the ring she left in a massive circle formed by the riders that accosted her. However Iain Glen and Michiel Huisman do spark off one another well, and hopefully get a better script to work with soon.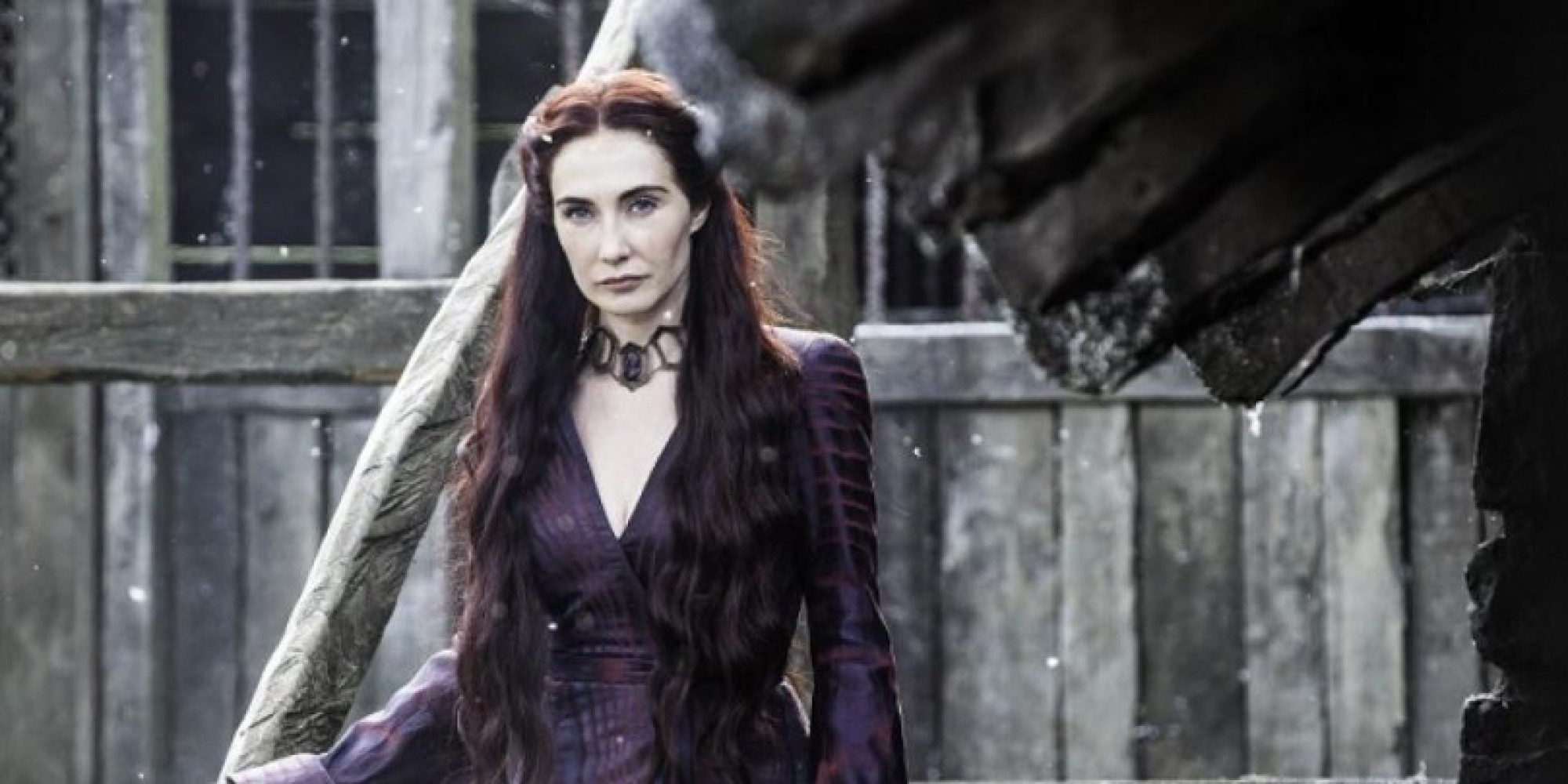 MEEREEN:
In the first episode of the two to visit this massive former slaver city, Tyrion and Varys rather carelessly walk around, dressed as commoners. Their purpose is to inspect the state of a Meeereen which has a gap at the very summit of its power hierarchy. It seems rather odd that they are as relaxed and lacking in guards during the walk, despite plenty of the Sons of the Harpy knowing at least Tyrion - if not Varys as well(!) This is a rather rushed scene in a busy premiere, and feels tonally off due to its weak humour between these two fan favourites. In the past there were many serious and moving scenes that they share, but recently the focus is on broad comedy, which just doesn't quite work. Viewers requiring a bit of slapstick or loveable clumsiness are better served by the likes of Podrick or Samwell.
However, a better moment for the eunuch/dwarf duo comes during their reaction to Tyrion's 'testing the waters', by his risky sweet-talking of the dragons, as he loosens the restraints upon them. He manages to overcome any fears he had of a painful demise - not least relating to the trauma of 'Blackwater'' where he got scarred - but still it is clear he does not enjoy being exposed to such high risks.
But problems remain in this second episode of Season Six, as the dialogue scene with Grey Worm, Missandei and Tyrion seems somewhat pointless. Whilst Peter Dinklage normally has automatic chemistry with each and every cast member, the alchemy fails to occur here. Certainly the words given to a good cast are not the most quotable, unlike the vast majority of dialogue stretches in Seasons One to Four. Plus, Meereen has been the slowest storyline in the show, barring the adrenaline-rush 'breaker of chains' introduction, and of course the colosseum set piece in 'The Dance Of Dragons'.
Yet most viewers would still be realistic in hoping that some major developments finally happen this season. Of course Tyrion arriving in Dany's court has overtaken the books, and more plot developments are continuing. Some of these by now will cause those who like the novels unspoilt to accept the inevitable.
DORNE:
I made my feelings about this region of Westeros and the variable acting quality of its natives clear in my last batch of reviews on this site. Once again, there is minimal screen time for events, and plot developments happen in rather abrupt fashion. In this instance, there is little more than the seeming intent to shock outright. Prince Doran was a half-decent character in the books, despite his gout forcing him to be wheelchair bound. But in the show Alexander Siddig has been given little to work with, and so is one of the bigger wastes of a quality actor in the show. Various developments could have been made from the Sand Snakes and Ellaria betraying the trust of Doran, by their murder of Myrcella. The most efficient route for the showrunners, and least interesting for viewers is opted for, regretfully.
First Doran, and Areo Hotah are taken down with the barest of struggles. The death of Aero is itself galling as we never get to see his fighting skills, despite his considerable presence and intent persona. Many followers of Thrones will feel short-changed. Then soon after in a (possibly secondary) ship that arrived over in King's Landing, Prince Trystane is himself brutally killed, losing half his face in the process. With Ellaria declaring that 'weak men' will never rule in Dorne again, one does wonder where the season will go next in terms of the overall gender-balance of power.
KINGS LANDING:
The season trailer built up some hopes for some enticing character moments in Westeros' capital. But thus far for these opening episodes, there is fairly slow progress made. This however may allow for suspense and then twists and pay-offs further down the line.
Margaery on the basic surface seems to kowtow to the 'pious' High Sparrow, but more almost certainly is going on, as she aims to resume her power play in court. Loras, whilst a great fighter, is not nearly as strong mentally as his sister, and continues to suffer grievously (off-screen).
Elsewhere, Cersei now is sporting a very different look thanks to the shearing of her atonement, and it seems to reflect her suffering as she only now has Tommen left of all her children. It could be seen that perhaps the Faith's punishment has changed her, and made her more humble. She is now seeing the prophecy from 'Maggy the Frog' continue to become cold hard reality. Yet her dismissal of Jaime in recent times is now forgotten, and the two are bonded closer than ever, if for the worst of reasons. And - similar to Charles Dance's cameo last season- there is the image of actor Nell Tiger Free lying commendably still, as the youngest female Lannister is mourned by her parents.
And as for Tommen, he is still involved in court, but otherwise is used as a crucial pawn by the likes of both the High Sparrow and his Uncle Kevan, now entrenched as the 'Hand' of the King. Whether Cersei can gain any access or real influence over her one surviving child will no doubt form a major hook for later episodes of this season.
THE WALL/CASTLE BLACK:
Jon's corpse somehow manages to look every bit as elegant as any self-respecting living character. Harrington is required to lie still and look very dead, as Jon's supporters (namely Davos, the Wildlings, and those brothers loyal to him such as Edd) try to protect his body.
The Red Witch's interest in him last season is built upon here, as she is enlisted to try and revive Jon. We get an insight into her insecurities which works nicely, given just how confident she had been in the show, right up until things went south in more ways than one for 'King' Stannis Baratheon. Her unfeasibly long life span, thanks to her magic, is revealed too. The withered face and body of an old woman replaces the presentable image that most associate with Carice Van Houten.
This is a haunting end to episode one, but easily trumped by the terrific misdirection as a seemingly failed attempt to revive Jon is of course a calm before the storm, and one of the great TV moments of 2016.
It is also deeply satisfying to see both Alliser Thorne and Olly, plus several more forgettable traitor, taken away to the cells of Castle Black after their wretched betrayal of Jon. One can only wonder if they will be forgiven, now their victim is very much alive and well again, but possibly very different in spirit given the precedent we had with Beric Dondarrion in Season Three.
NORTH OF THE WALL:
A lot of off-screen time has passed, since we last saw Bran's party make the relative safety of the weirwood tree, with of course Jojen Reed biting the dust in the eventful 'The Children'. Isaac Hempstead-Wright has clearly aged some years, with a change in looks and voice that is rather remarkable. But, as is rather common in Thrones, the Three Eyed Raven is now played by someone else completely, and looks distinctly different. Most discerning viewers would have no complaints surely though, as it is the redoubtable Max Von Sydow who now can flesh out a character, previously only seen in glimpses here and there.
The biggest draw for these scenes, which could seem too disconnected to mainland Westeros, is the sheer thrill of seeing young Eddard Stark along with other denizens of Winterfell, most notably a young Hodor who can actually speak properly. Bran's sheer interest in these visions is clearly significant too, and one senses it is not just the ability to see the past, but that something truly supernatural and significant is going on here altogether.
WINTERFELL - AND OUTSKIRTS
The literal cliffhanger over the fates of Reek/Theon and Sansa is quickly resolved, in that the leap they took neither injured them nor slowed down their run away from the confines of Winterfell - a prison for them both for some time, when previously it was a beloved home. A little leap of faith is needed at times from the viewer though. Given the quantity of Roose's men, it seems a little easy that the duo get as far away into the woods/stream area as they do. Then the manner in which Theon tries to draw off the men and hounds is rather silly, and is compounded by the 'teleporter' quick entrance of Brienne and Podrick, as they save the escapees from a likely grim fate at Ramsey's hands.
On the plus side, it is great to see Theon can still handle himself in battle despite being so emasculated and physically broken. Podrick may have some competence at times, but is still very clumsy, and it feels right that Theon should save him, despite no former friendship. It is also a sign that the traitor to the late King in the North may still have some redemption left in him.
Then, having had some good build up, in the form of Brienne's failed attempts to bring home first Arya, and then Sansa, the greatest warrior of Tarth is finally able to convince her 'Lady' that she should be her sworn sword. In the following episode, a similarly moving scene occurs as Theon insists that Sansa is now suitably protected to make the risky journey north to Castle Black to seek help from Jon (who of course they all assume is still alive and unharmed).
Back in Winterfell itself, a quick succession of events see Lord Bolton meet poetic justice. His joy as he has a 'true heir' is quickly extinguished. Ramsey had felt undermined already in the middle sections of Season Five, and now has taken proactive action to pierce his cold-hearted father in a vital organ. This act mirrors just how Roose gave Robb the Lannisters' 'regards'. Having an ally in the form of Harald Karstark was a smart move, and it looks like Ramsey will gather other houses in the North to support his hold on the region.
However the most memorable part of these episodes' visit to Winterfell is also the most harrowing. With Roose dead and deposed, Ramsey has little love and time to spare for his father's widow and for his newly born half-brother. Whilst their murder by Ramsey's hounds is off-screen, it is still one of the darkest moments of horror in a show that is well-known for its grim subject matter.
IRON ISLANDS:
Compared to the books there is a by now long overdue death for Balon Greyjoy. The leeches-on-fire blood magic Melisandre used to doom both Joffrey Baratheon and Robb Stark had taken effect quite a while back now for those two, but the Lord of the Iron Islands remained a half-forgotten factor in the equation. It certainly is a dramatic end for Balon, even if he was probably not the most memorable character, and overshadowed for creepiness by the likes of Walder Frey.
There has been a long wait for Euron Greyjoy to be portrayed onscreen, given that other material in A Feast For Crows and A Dance With Dragons was adapted last season. Thankfully, his entrance is played quite well. This man has no issue murdering his own brother to take the regal seat on the Iron Islands. Although weak, old Balon still at least attempts to kill Euron first, rather than just meekly succumb. However, such is their respective ages, and fighting prowess, there could only be one winner.
The question then arises: will Yara Greyjoy fight to become ruler, or will Theon, who decided to head 'home' be involved in some way, despite needing to travel countless miles away from Winterfell?
BRAAVOS:
These sections with Arya, the Waif and Jaqen H'ghar are really just laying the groundwork. It is fun to see Arya truly tested in having no sight, as she fights the malicious Waif. It is an arguably fair punishment for her vicious indulgence in using up one of the names on her kill list. I found much of the previous year's sections in this city somewhat ponderous, but am hopeful that there will be some pay-off, and perhaps some vivid new characters unique to the location.
**
And there we have it. A lot of new plot threads are knitting themselves together, as other sections of the massive jigsaw storyline are requiring a bit of urgency and development. But the early signs are this will be a solid season. The dialogue could do with some improving, but the production values and acting efforts are as strong as ever.